4 Feb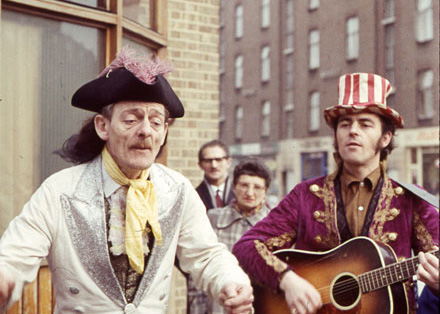 Strange Attractor presents The Glasgow Working
15 February 2012,
at The Old Hairdressers,  27 Renfield Lane, Glasgow.
Doors: 7:00pm – 11:00pm
Price: £5.00
To celebrate the opening of Objections to an Empty Mind at The Hidden Noise gallery [see below], Strange Attractor presents a night of talk, music and film.
– Phil Baker, author of Austin Osman Spare: The Life and Legend of London's Lost Artist, presents an illustrated talk about the artist and his work.
– Magick Concrète : a mediumistic improvisation for phonomantium* and guitar, featuring Mark Pilkington (Strange Attractor) and Drew Mulholland (Mount Vernon Arts Lab).
– The London Nobody Knows (1969, 60 minutes): James Mason presents a wry view of unseen London, based on the books of Geoffrey Fletcher – a psychogeographer's delight.
Tickets are available online or at Monorail in Glasgow
*phonomantium: modular instrumentation composed of tape, radio, samplers, loopers, echoes and pseudo-random voltage generators designed to warp, slice and bend incoming sound sources and extract new information from the immediate environment.
Objections to an Empty Mind
Austin Osman Spare with Richard Brown
Hidden Noise, 1/1, 24 Hayburn Crescent, Glasgow, G11 5AY
17 February – 17 March 2012 – Free Admission
Opening times: Thursday – Saturday 12 to 5pm or by appointment